Make an Impact.
At Man Group we trust our people to shape the future.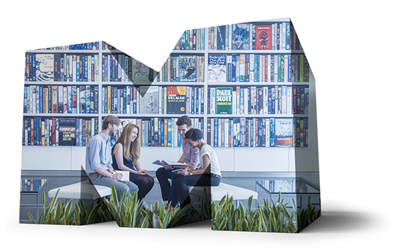 We are committed to developing an inclusive, collaborative culture where every voice is heard, where people at every level of the firm can develop their skills, make an impact, and build their careers.
Compliance
The Compliance team provides a second line of defence, their role includes providing oversight and guidance on the Firm's compliance with applicable rules, regulations, internal policies and procedures including working with other areas of the firm to devise and maintain appropriate systems and controls for the firm.
Finance
Finance records, models, analyses and reports financial information to the business and Group Board to aid better decision making, to the Company's shareholders to meet their investing requirements, and to regulators to comply with regulatory rules and requirements.
Group Tax is responsible for the tax affairs of the Group, providing advice, oversight of compliance and risk management for both the Group and the investment strategies it represents.
Treasury is responsible for ensuring an efficient capital and funding structure and managing the Group's cash and seed investment portfolio. Treasury is also responsible for managing relationships with banks and credit rating agencies.
Commercial Management is responsible for managing the relationships with the Group's suppliers, which involves paying suppliers on time as well as contract and fee negotiation.
Human Resources & Talent
Human Resources
The Human Resources (HR) team helps the business achieve its strategic goals by attracting, onboarding and retaining top talent, whilst supporting, advising and enabling our people. HR's remit includes managing employee relations, recruitment, training, global mobility, reward and people analytics.
Talent
The Talent team partners with each area of the business to optimise people performance. Talent's remit includes: a people strategy consulting service, 1 to 1 development and coaching support for critical talent, support for people managers to ensure every employee experiences excellent people management, and easy to navigate career and development support for all employees.
Product & Client Operations
Product & Client Operations (PCO) is a centralised department within Man Group providing wide ranging "post execution", middle and back office services to the Man Group investment businesses.
PCO is responsible for functions including middle office p/l and accounting analysis; core operations such as confirmations, settlements, payments, corporate actions, income and reconciliations; portfolio risk and performance analysis and client reporting, regulatory reporting, new business management, service provider selection and management; solutions analysis and project implementation.
Technology
Technology powers everything we do at Man Group.
Our teams ensure the firm has a robust tech platform that facilitates alpha generation, portfolio management, trade execution, operations, compliance, risk management and accounting, as well as providing "firm-wide" end user collaboration tools.
Corporate Real Estate & Services
The Corporate Real Estate & Services team provide a range of essential services that align to and support Man Group's businesses, activities and culture. The department's mission is to provide safe, quality environments in which the business can thrive and do so in an efficient, sustainable and cost effective way.
Functions include landlord services; management of the Group's properties in the UK including management of planned and responsive maintenance; statutory compliance and support for properties globally; real estate and all lease related works; project management; space management; meeting room management; health and safety; helpdesk services; security; cleaning; recycling and waste management; reception and switchboard; global travel management; catering, tea point services and hospitality services; and post and print services.
Global Sales & Marketing
Man Group's global sales professionals seek to address the needs of institutional investors, private clients and their investment consultants in their local markets.
The departments vast network encompasses direct relationships as well as a financial intermediaries and joint venture distribution partners around the world.
The team is headquartered in London with on the ground presence globally including the US, Switzerland, Hong Kong SAR, China, Japan and Australia.
Legal
The Legal function at Man Group is made up of legal practitioners and company secretarial professionals. The team is committed to enabling Man Group to serve its clients effectively, in a legal and compliant way.
The firm operates a global legal framework which underpins all aspects of our business and is resourced by experienced legal teams. These personnel are located across all our key jurisdictions which helps them understand the context and impact of varying requirements.
The broader team covers a wide array of work from traditional corporate legal roles to activities including M&A, corporate finance and capital markets, product development and financing, relationship management with prime brokers and other counterparties as well as distribution of products globally, business development and structuring.
Risk
Man Group's comprehensive risk management framework forms an essential part of the business model and enables the firm to protect the interests of both fund investors and Man Group shareholders.
The Risk teams are responsible for ensuring the Group understands and manages its risk profile.
The corporate risk team uses various quantitative and qualitative techniques to provide independent assessments of business, investment, credit, liquidity, pension, market and operational risks.
The fund risk teams monitor, measure, set limits and oversee the investment risk profile of the Group's fund range.
Risk is embedded into the Group's key decision-making processes, and allows for ongoing independent review and challenge in a dynamic business environment.
Risk plays a key role in organising and operating the Group's governance process across a range of committees and meetings.
Risk manages the Internal Capital Adequacy Assessment Process (ICAAP).
Trading
Man Group's central trading team has responsibility for all trading activity across Man Group's quantitative and discretionary investment businesses – Man AHL, Man GLG and Man Numeric.  Our execution activity spans multiple asset classes, accessing over 450 markets and 46 exchanges through electronic and OTC execution. Our trading execution team is made up of approximately 45 professionals across three key functions: execution, execution technology and execution research. 
A pioneer in the application of systematic trading since 1987, Man AHL manages assets for institutional and private clients globally and has a range of momentum and non‑momentum driven strategies.
Backed by extensive research capabilities and a collaborative culture, Man AHL applies innovative quantitative methods, informed by market understanding, to locate potential opportunities in more than 400 markets worldwide. It benefits from a unique collaboration with the University of Oxford, the Oxford-Man Institute.
Man AHL has 160 investment professionals*, based in London, Oxford, Hong Kong and Pfäffikon.
* as at 30 September 2023.
Established in 1989 and acquired by Man Group in 2014, Man Numeric is a Boston-based, quantitative equity manager invested in almost every equity market in the world through long only and long-short strategies.
Man Numeric's offering consists of four main categories of equity strategies across long only and alternatives: global & international, domestic large cap, domestic small cap and alternatives (predominantly invested in multi-strategy and market neutral strategies).
Man Numeric's 57 investment professionals* manage assets for institutional clients globally, including corporate and public pension plans, foundations, endowments, and sovereign funds.
* as at 30 September 2023.
Founded in 1995 and acquired by Man Group in 2010, Man GLG is a discretionary fund manager delivering alternative and long only investment strategies across asset classes, sectors and geographies, to a range of institutional and private clients from across the globe.
Operating in a collaborative environment, unconstrained by a house view, the majority of Man GLG's 117 investment professionals* are based in London but they also have managers in New York, Hong Kong, Tokyo and Pfäffikon.
* as at 30 September 2023.
Founded in 1991 and acquired by Man Group in 2012, Man FRM is a hedge fund investment specialist with a predominantly institutional client base.
Man FRM an open architecture, full service hedge fund platform including commingled fund of hedge funds, customised and advisory solutions and outsourced research and consulting, all which can be enhanced by Man FRM's managed account platform.
Man FRM's 28 research and investment professionals* are based in London, New York, Tokyo, Guernsey and Pfäffikon.
* as at 30 September 2023.
Man GPM, launched by Man Group in 2017, aims to offer clients truly differentiated return streams through private market real and corporate assets such as real estate and private credit.
Joining Man GPM entails helping us embark on a new and exciting stage of our growth. We believe that private markets have the potential to offer our clients something that they cannot get in the public sphere. We welcome all applications from those who have the appropriate skills to help us build this initiative.