At Man Group, we believe in diversity because it is the right thing to do, because it makes us a better place to work and it makes us a better business.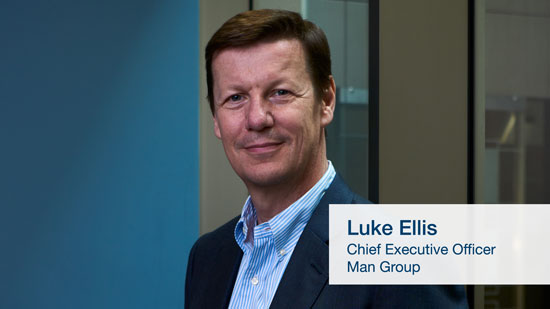 Our Paving the Way Campaign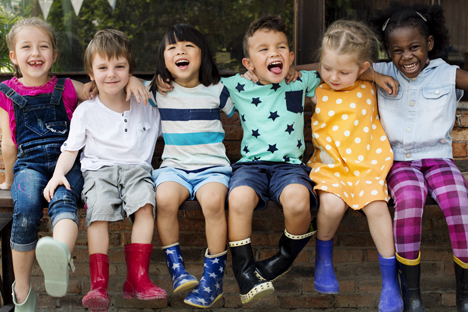 Paving the Way is our dedicated campaign to help address the "pipeline" issue, encouraging a more diverse range of talent to apply for positions at Man Group and across the investment industry more broadly. We believe it is our responsibility to address factors which lead to a lack of diversity in our workforce; this campaign represents our firm-wide commitment to do so robustly and vocally, and is well aligned with our longstanding charitable focus on promoting literacy and numeracy at a grassroots level.
We hope these efforts will not only attract more diverse candidates, but support them into senior positions and front-office roles. Under the banner of Paving the Way, we focus on a number of internal and external initiatives, partnerships and programmes that help us to attract and develop talent from more diverse backgrounds and encourage diversity and inclusion.
Our Diversity & Inclusion Initiatives
Man Group is committed to diversity and inclusion, and has introduced a number of initiatives in recent years. We focus on external and internal initiatives, partnerships and programmes that help us to attract and develop talent from more diverse backgrounds and to encourage diversity and inclusion across our firm and industry.
We seek to attract and elevate the best people, and foster an environment where everyone has the opportunity and support to reach their full potential.
We are committed to paving the way for potential future candidates in the investment industry. There is evidence that certain groups self-select away from qualifications in subjects that may more naturally lead to a career in finance and/or technology. Our 'next generation' efforts focus on those in full time education, from school age to university.
Our recruitment efforts focus on reaching and attracting a diverse group of candidates. In addition to inclusive hiring practices, we engage in partnerships and programmes that provide access to and opportunities for under-represented groups in our industry.
Our Diversity & Inclusion Report
Man Group's Diversity & Inclusion Reports detail our commitment to support diversity, inclusion and equality within our business and industry, covering the breadth of our initiatives, partnerships and programmes.
Our report for 2020, published in March 2021, provides an insight into the activity that Drive and our collaborative group of employee networks have spearheaded through the course of an unprecedented year, as well as our gender pay gap statistics.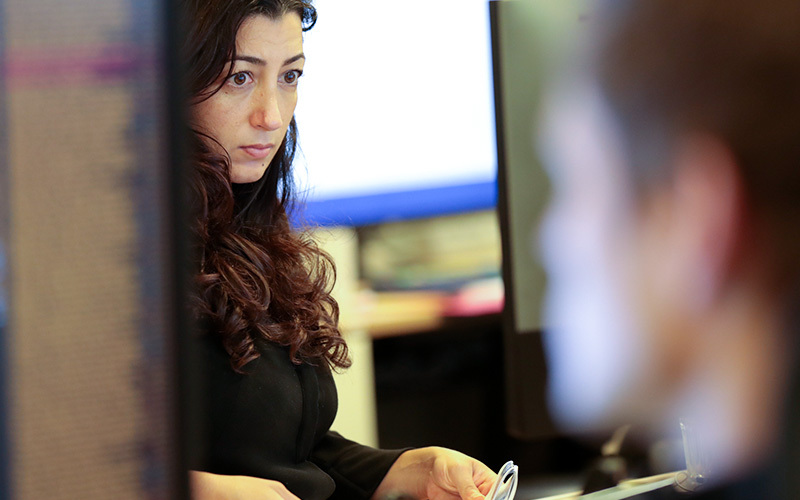 Man Group welcomes the requirement for employers in the UK to calculate and publish their gender pay gap, a measure designed to show the difference between the average earnings of men and women across an organisation.
Our gender pay gap figures for 2021 continue to demonstrate the 'diversity gap' evident in our organisation and more widely across our industry, highlighting the lower representation of women in higher paid, senior positions and in front office investment management roles. Although we have seen an increase in female representation in senior management roles, we remain focused on addressing the disparity in gender distribution within our business. We are committed to ensuring there is not a gender imbalance when it comes to compensation for similar roles and, alongside our ongoing diversity initiatives, we have a compensation monitoring process in place, which reviews pay across the firm globally to ensure that it is fair and proportionate.
In recent years, we have been pleased to see a positive trajectory in relation to gender diversity. We have seen the proportion of women in senior management roles rising from 20% in 2017 to 25% in 2020, as well as an 11% increase in female representation on our Executive Committee between 2018 and 2020. Since the launch of our Returner Programme in 2016, we have taken on 14 returners, hired 12 into full-time positions and are currently recruiting for 6-8 returners to join in 2022.
Although we are encouraged by the progress so far, we are aware that fostering a truly diverse, equitable and inclusive business takes time. Through the work of our employee networks and diversity initiatives, we are actively seeking to address the issue of underrepresentation within our firm and our industry, not only of women but also across the spectrum of minority groups, and are confident that, over time, we will see a narrowing trend in our pay gap figures as our initiatives effect change.
Women in Finance Charter
We have been a signatory to the Women in Finance Charter since 2018. Signatories to the Charter pledge to promote gender diversity, including setting internal targets and reporting publicly on progress.
Upon signing the Charter, we set a target of 25% female representation in senior management roles by December 2020. We have seen a positive trajectory in the proportion of women in senior management roles increase from 16% in 2016 to 20% at the end of 2019. As of September 2020, we are pleased to report that we have achieved our target of 25%. Attaining this target is well-aligned with our efforts and initiatives to support and develop women within the firm, and we will now target 27.5% female representation in senior management roles by the end of 2022, and 30% by the end of 2024.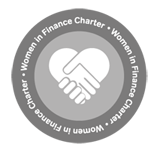 Race at Work Charter
The events of 2020 again underscored the significant structural inequalities that exist for Black and other ethnic minority communities on both sides of the Atlantic. As ever, we remain committed to, and focused on, increasing diversity in all its forms within our firm and industry, and have specifically sought to increase opportunities for Black and ethnic minority employees through a range of targeted initiatives.
We are proud to be a signatory to the UK's Race at Work Charter. As a signatory, we are committed to taking practical steps to ensure our workplace is tackling barriers that Black and minority groups face in recruitment and progression, and that we foster a more inclusive environment for all our people. We commit to following the Charter's five calls to action, which aim to ensure that ethnic minority employees are represented at all levels in an organisation.
Our commitment to equality and inclusiveness is integral to our culture and success, and we continue in our drive and commitment to building a diverse and representative firm.