Man Group's principles and capabilities are grounded in the fact that we are dedicated to using our expertise and technology to deliver returns for our clients.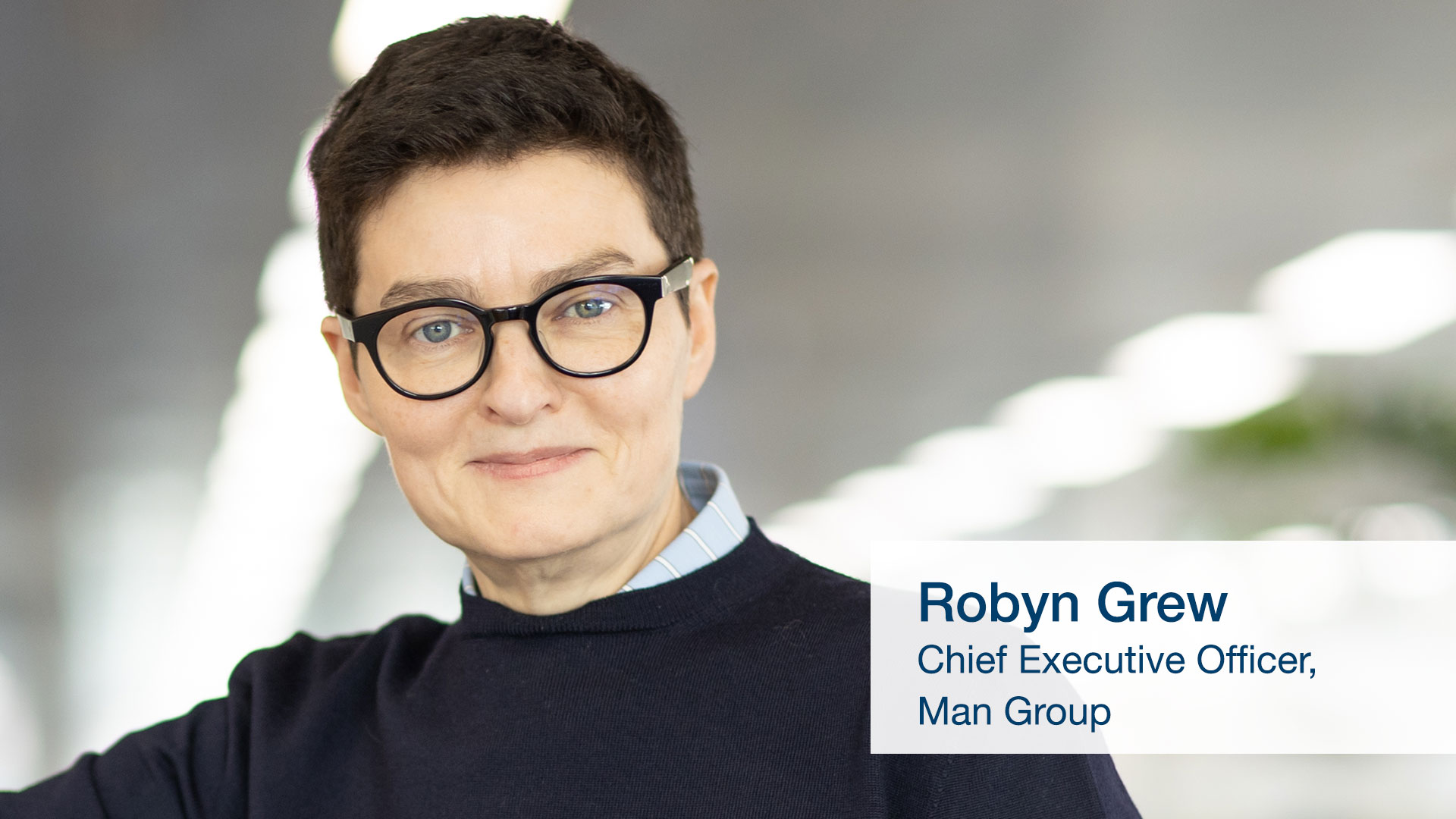 We are an active investment management firm focused on delivering attractive performance and client portfolio solutions, deploying the latest technology across our business to help ensure we stay at the forefront of our evolving industry.
We provide long-only, alternative and private markets products on a single and multi-manager basis. We develop bespoke solutions and fund of hedge fund services which utilise the firm's advanced technology, infrastructure and expertise. We continuously invest in technology, talent and research as we strive to deliver the best results for our clients.
Across our investment managers, we manage US$ 161.2bn* for our global clients, with institutional investors contributing 79% (2022) of the group's funds under management.
* as at 30 September 2023.
Man Group is committed to minimising our operational environmental impact and to being consistent and transparent about the progress we are making.
At Man Group, we believe that our infrastructure is crucial in allowing our front office to maintain an uninterrupted focus on growing clients' assets.
Our experienced management team is committed to investing in infrastructure over the short and long terms. In doing this we are confident that we will be able to maintain best-in-class offerings in Technology, Compliance, Human Resources, Legal, Operations and Facilities.
We firmly believe our infrastructure is one of our key commercial differentiators, maintaining our position at the forefront of the asset management industry and allowing us to constantly evolve and adapt as our client's needs do.
We use advanced scientific methods to help inform our investment decisions.
Man Group believes that technology will play a key role in the future of active management. Our commitment to research in this area can be seen in many ways. We collaborate with the University of Oxford on machine learning techniques through the Oxford-Man Institute, we seek to hire the very best quantitative talent to lead our research efforts and we invest in cutting edge hardware, such as GPU computing.
These efforts often involve input from all six of our investment management businesses. In doing this, we are facilitating the effective cross-pollination of ideas, both within Man Group, and between ourselves and the academic community, which we believe will help give an edge to our investment activities.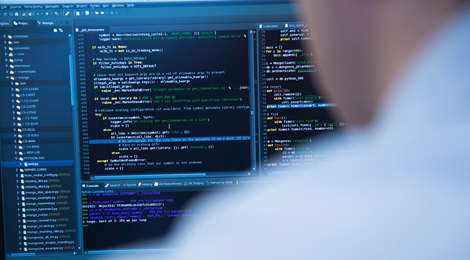 Investment in technology is key to the on-going success of our business.
Man Group's investment managers trade across many different asset classes, geographies and product styles. We invest in technology to help ensure we are at the forefront of investment and risk management, trading and operations.
Rosa, our proprietary central operational platform, delivers a co-ordinated process for the firm's trading as well as enhancing risk controls and expanding the analytics available to our portfolio managers. As regulatory requirements and clients' expectations develop, this single central system also delivers high quality, timely and dynamic reporting.
We believe this capability allows us to respond to our clients' needs and market opportunities with greater speed, flexibility and assurance.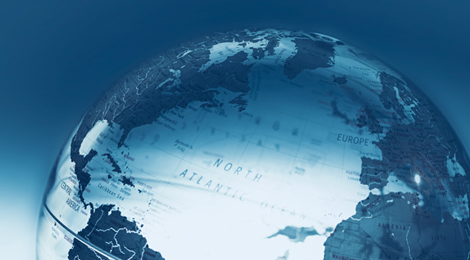 Robust risk management systems are essential to ensuring our duty of stewardship to our clients.
Man Group maintains rigorous oversight of counterparty exposures, group-wide liquidity and balance sheet risk. We also regularly conduct market stress tests to prepare ourselves as thoroughly as possible for potential future adverse conditions. Finally, our Risk & Finance Committee reviews our operational risk profile and challenges the adequacy of risk mitigation wherever necessary.
The firm's risk teams operate across the entirety of the firm, and are embedded within the most senior levels of our organisation. Risk teams are also deeply involved with our investment management businesses on a day-to-day level, monitoring risk concentrations and conducting other quantitative factor analyses.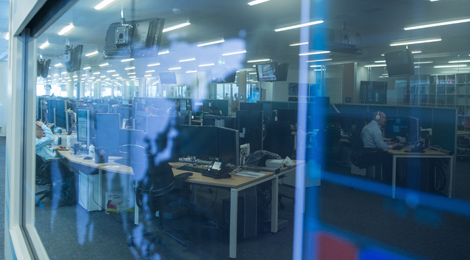 In an ever-changing regulatory landscape, we are committed to effectively combining accountability with high organisational performance.
Man Group's corporate entities are regulated in multiple jurisdictions worldwide, putting the firm at the forefront of today's complex global investment landscape. In this environment, our compliance and legal functions have a simple aim: to ensure that doing the right thing is the easiest and most effective way of operating.
We invest in the people and processes to support our aim of achieving the highest standards in compliance. Our legal teams are located across all the firm's jurisdictions, to help ensure that we fully understand the context and impact of varying requirements.
We employ a 'three lines of defence model' to ensure our employees have the flexibility to create solutions applicable to our clients' needs, but to do this in an appropriately controlled environment. We believe that this instils a culture of compliance into all personnel. This is consistent with our commitment to run our business to the highest standards, and for the long term.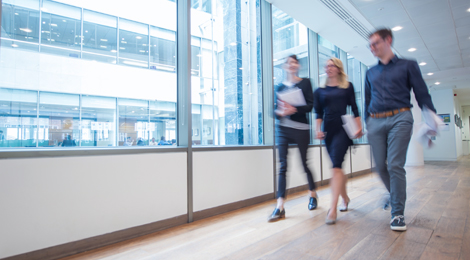 The Oxford-Man Institute ('OMI') is Man Group's unique collaboration with the University of Oxford. Over the last decade, the OMI, part of the university's Department of Engineering Science, has been conducting pioneering research into quantitative finance, and now focuses primarily on machine learning techniques and data analytics.
Located in the same building as Man AHL's Oxford Research Lab, the OMI provides us with a direct connection to cutting-edge machine learning research and allows for the fruitful cross-pollination of ideas between the investment and academic communities. Work done at the OMI, including in areas seemingly unrelated to investment – such as galaxy classification and measurement of the height of tides – has directly contributed to our investment methodologies.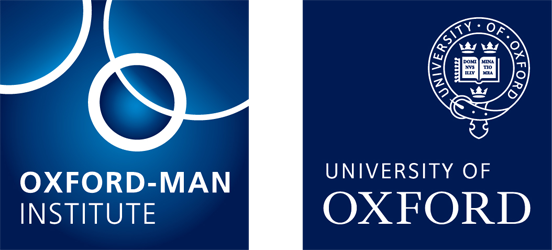 ​
With a trading history spanning more than 230 years, and over 25 years of experience of global investment management, Man Group offers longevity and durability in a rapidly changing financial world. Each of Man AHL, Man Numeric, Man GLG and Man FRM has over 20 years of investing experience, and Man Group developed its private markets offering with the launch of Man GPM in 2017.
James Man founds the company as a sugar cooperage and brokerage at 23 Harp Lane in the City of London
Man Group is awarded an exclusive contract to supply rum to the Royal Navy (a franchise the Company retains until 1970)
Man Group expands further into commodities, trading sugar, coffee, cocoa and other commodities in candle auctions at London's coffee houses
Man Group moves to Mincing Lane, the City of London's hub for commodity trading
Man Group establishes its first overseas operations in New York and Hong Kong
Man Group diversifies into financial services and celebrates its 200th anniversary
AHL becomes part of Man Group
Numeric Holding LLC is founded
Financial Risk Management (FRM) is founded
Man Group lists on the London Stock Exchange
Man Group demerges from the agricultural commodities business, known as ED&F Man
Man Group and the University of Oxford launch the Oxford-Man Institute
Man Group significantly enhances its discretionary investment management capabilities with the acquisition and integration of GLG Partners LP into a dedicated business unit, Man GLG
Man Group offers clients deeper and more diverse investment capabilities, as well as accelerated growth of Man's managed account platform, through the acquisition of Financial Risk Management, now Man FRM
Man Group further enhances its quantitative investment capabilities with the acquisition and integration of Numeric Holdings LLC, now Man Numeric
Man FRM continues to diversify its credit-focussed multi-manager offering through the acquisition of Pine Grove Asset Management LLC
Man GLG broadens its leveraged loan capabilities and international equity investment team through Man Group's acquisition of Silvermine Capital Management and NewSmith LLP
Merrill Lynch Alternative Investments LLC's Fund of Hedge Fund Portfolio is acquired and integrated into the Man FRM product suite
Man Group develops its private markets offering with the launch of Man Global Private Markets ('Man GPM') and the acquisition of Aalto Invest ('Man GPM Aalto'), a US- and Europe-based real assets focused investment manager.
Man Group acquires Varagon Capital Partners. This adds private credit to Man Group's diversified platform of alternative and long-only investment approaches. As a specialist middle-market direct lender, Man Varagon is focused on creating value-added financing solutions to private equity sponsors and investors in private credit.
Interested in joining Man Group?
We believe in an inclusive, collaborative culture where every voice is heard, where people at every level of the firm can develop their skills, make an impact, and build their careers.