Meet our people - Richard Bagshaw
Head of Asia Trading and Co-Head of Global FICC Trading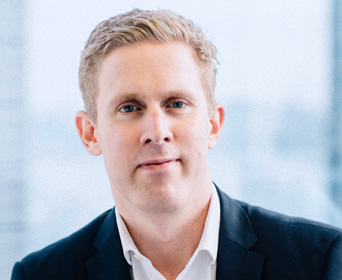 | | | |
| --- | --- | --- |
| Business Unit: Central Trading | Country: Hong Kong | Tenure:  Since 2002 |
Q: Please provide a brief description of parenting responsibilities/home situation
A: My wife and I have 3 young daughters, we split the responsibilities relatively evenly, my wife works part time as a teacher so she has more responsibility for chauffeuring around during the week and I make up for that during the weekend. My wife has sole responsibility in teaching them Cantonese/Mandarin and now my eldest is teaching me. I take the lead on developing/finding their passion in the sporting world, we both feel this is an important outlet for them.
Q: Please detail any family friendly initiatives that have been used and how these have helped to achieve a balance between work and home
A: The enhanced parental leave was a touch too late for me but it's been taken as a huge positive within the team, one of the traders is taking it early next year and others are discussing the potential. Man isn't a clock watching institution and the ability to ensure that you can be there for your children at times when they need you is crucial.
Q: What advice would you give for anyone who is considering making use of family friendly offerings?
A: The parental leave is something that you will look back on when your children are let's say not so focussed on you, you will remember fondly the time that you had with them without distraction when they needed you.
Q: Why do you feel that Man Group is a supportive environment for working parents?
A: There is a genuine caring and awareness for employee's health and family wellbeing.