Meet our people - Patrick Mc Sorley
Team Head Marketing Materials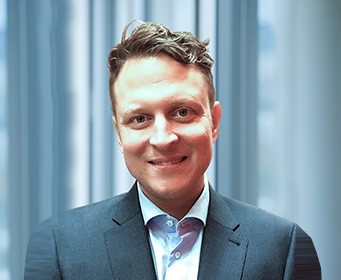 | | | |
| --- | --- | --- |
| Business Unit: Sales & Marketing | Country: Switzerland | Tenure:  Since 2006 |
Q: Please provide a brief description of parenting responsibilities/home situation
A: Father of two children (one is 3 years and the second is 9 months). My wife and I share household duties quite evenly; I help more with shopping, cooking and cleaning on the weekends when I'm at home. I take the kids to day-care the two days a week that my wife works.
Q: Please detail any family friendly initiatives that have been used and how these have helped to achieve a balance between work and home
A: Enhanced Parental leave: after the birth of our daughter last summer, I was able to be at home with the whole family for 18 weeks. It was a wonderful time; I was able to spend so much time with our new-born, while really strengthening the bond with my 3-year-old and supporting my wife at home.
Q: What advice would you give for anyone who is considering making use of family friendly offerings?
A: It's a total privilege to be able to get extra family time and I would encourage anyone to take advantage of it whenever possible.
Q: Why do you feel that Man Group is a supportive environment for working parents?
A: The enhanced parental leave is certainly a huge plus and I know of no other firm in Switzerland with the same length of fully paid parental leave as Man Group. Additionally, the company is very flexible with working from home when its needed to cover short notice issues like illness of child or spouse.