Meet our people - Melanie Walsh
Middle Office Service Provider Manager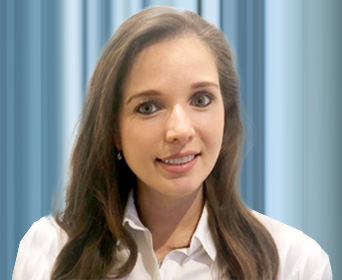 | | | |
| --- | --- | --- |
| Business Unit: PCO | Country: UK | Tenure: Since 2015 |
Q: Please provide a brief description of parenting responsibilities/home situation
A: I have a two year old son who is looked after by my parents 1 day per week and is in nursery 3 full days per week. The nursery is close to the office and the hours are 7:30am-6:30pm.
Q: Please detail any family friendly initiatives that have been used and how these have helped to achieve a balance between work and home
A: My request for part time and flexible working was approved upon my return to work after maternity leave. I am able to work from home on Mondays when my parents look after my son. To facilitate this I work from a study in my parent's home so that they do not have to travel from the suburbs to my home in central London. I am based in the office Tuesday- Thursday when my son attends nursery. When I leave the office to collect him I am able to log on to work from home in the evenings if necessary. My part time working week is Monday-Thursday so I no longer work on Fridays to aid with the cost of childcare and so I am able to spend time with my son.
Q: What advice would you give for anyone who is considering making use of family friendly offerings?
A: Man Group have fully supported my flexible working requirements without any issues so I would strongly encourage employees to make use of the family friendly offering. My advice would be to be very clear about all requirements/days/times etc. from the start of the process so that Man Group can aim to fully accommodate the request as much as possible without the need for too many changes in the future. I found that this was helpful for all involved (Management, HR, team members etc. as well as external parties).
Q: Any other comments e.g. reassurance regarding career prospects?
A: Despite the fact that I reduced my working hours by 20% and I am only present in the office 3 days per week I was still lucky enough to be provided with the opportunity to become a Manager of a sub team within the FRM Middle Office. In addition to this I have recently transitioned into a new role internally at Man Group with increased responsibilities and in doing so I was able to maintain my current working hours. My part time and flexible working requirements have not hindered my career progression.
Q: Why do you feel that Man Group is a supportive environment for working parents?
A: Flexible working opportunities available and fully supported. Part time working opportunities available and fully supported. Unusual circumstances understood and considered with the aim to provide full support if able to. Unhindered career progression post requests.