Meet our people - Lucy Bond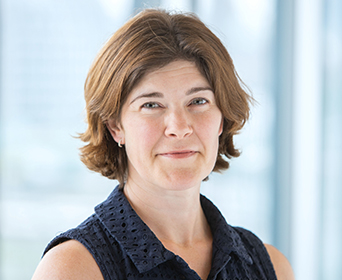 | | | |
| --- | --- | --- |
| Business Unit: Infrastructure | Country: UK | Tenure:  Since 2015 |
Q: Please provide a brief description of parenting responsibilities/home situation
A: I have two daughters – 15 and 13. My husband works from home so is our linchpin for childcare!
Q: Please detail any family friendly initiatives that have been used and how these have helped to achieve a balance between work and home
A: My eldest daughter is a national level swimmer and so I am very grateful for the ability to work from home or adjust my hours when needed to facilitate her training schedule and travelling for competitions.
Q: What advice would you give for anyone who is considering making use of family friendly offerings?
A: The initiatives are there to be used and to make our lives easier – a lot of time and thought goes into developing them. They can make a huge difference to our home/work life and really help us balance things.
Q: Any other comments e.g. reassurance regarding career prospects?
A: The developments in the technology we use mean that we can split our time between working from home and in the office. We all now work in a truly flexible way so there should be no stigma around WFH or adjusted hours!
Q: Why do you feel that Man Group is a supportive environment for working parents?
A: So many of our employees (and so many of our senior management) have family responsibilities, Man Group is a company that is genuinely committed to helping us manage.