Meet our people - Justyna Gugala
Middle Office Accounting FRM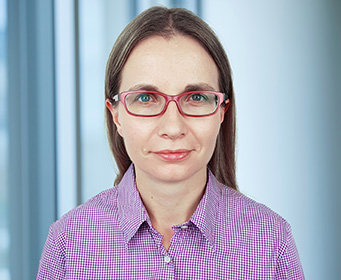 | | | |
| --- | --- | --- |
| Business Unit: PCO | Country: UK | Tenure: Since 2011 |
Q: Please provide a brief description of parenting responsibilities/home situation
A: I have a 4 year old boy and a 20 month old girl - both full of energy and cannot be left alone for a second; sharing responsibilities with my partner who also works full time.
Q: Please detail any family friendly initiatives that have been used and how these have helped to achieve a balance between work and home
A: WFH and having flexible hours helps a lot to keep the right work life balance. Man Group has been really good at keeping the family friendly culture so what's left is on us how we best manage this.
Q: What advice would you give for anyone who is considering making use of family friendly offerings?
A: Just think what best works for you and your family and start making changes. If it's something new Man Group hasn't offered yet suggestions are always welcome.
Q: Why do you feel that Man Group is a supportive environment for working parents?
A: Man Group tries to help, stays open for new ideas, is continuously looking for improvements and recognises the importance of supporting their employees in their private lives. This in turn increases our performance and commitment and personally makes me proud of being part of the Man Group team.