Meet our people - Jason Mitchell
Co-Head of Responsible Investment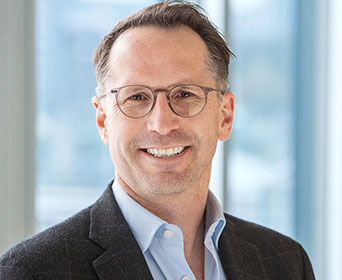 | | | |
| --- | --- | --- |
| Business Unit: Man Solutions | Country: UK | Tenure:  Since 2011 (since re-joining) |
Q: Please provide a brief description of parenting responsibilities/home situation
A: I am/try to be an active parent. My partner, though a freelance writer, is rotating from her own leave to work on several projects including one with the Royal Shakespeare Company, that she had postponed. Parenting responsibilities during my paternity leave included feeding/changing; going to 1-2 classes daily (swim class, play classes, socializing classes); home development; logistics (hospital visits, etc.); and the search for part-time help (childminder) and schooling (both nurseries and waitlists for primary school).
Q: Please detail any family friendly initiatives that have been used and how these have helped to achieve a balance between work and home
A: I have used enhanced parental leave (2months) and enrolled in a paediatric health and safety class.
Q: What advice would you give for anyone who is considering making use of family friendly offerings?
A: I wholeheartedly recommend the use of them, particularly taking time off for fathers. It not only alleviates stress and pressure off your partner, but it provides irreplaceable time with your child to watch them develop and bond with you.
Q: Any other comments e.g. reassurance regarding career prospects?
A: I've received understanding and total support during my time regarding the continuity of my role at the firm.
Q: Why do you feel that Man Group is a supportive environment for working parents?
A: I feel incredibly lucky at Man because we place a high value and priority on family initiatives. Everyone at Man, from colleagues to the most senior people in the firm, have been incredibly supportive about taking paternity leave.