Robert E. Furdak, CFA
Chief Investment Officer for Responsible Investment, Man Group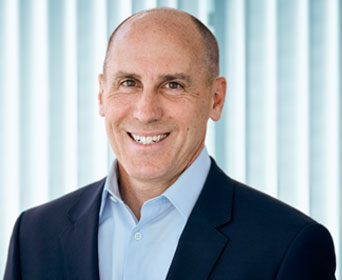 Robert ('Rob') Furdak is Chief Investment Officer for Responsible Investment at Man Group. He is responsible for overseeing all aspects of responsible investing across Man Group's five investment engines. Rob chairs the Man Group Responsible Investment Committee and is a member of Man Group's Stewardship Committee and its Executive Committee. He also serves on the United Nations-supported Principles for Responsible Investment Macroeconomic Risk Advisory Committee, the CFA Institute's Global Industry Standards Steering Committee and is on the Advisory Board of the Journal of Impact and ESG Investing.
Rob was previously the Co-Chief Investment Officer at Man Numeric and Chairman of Man Numeric's Investment Committee. In that position, Rob led the ESG initiatives and oversaw all aspects of the investment process. Rob joined Man Numeric in 1997 as Director of International Strategies and designed and launched Man Numeric's first non-US strategies. Before joining Man Numeric, Rob was a Principal in the Active International Group at State Street Global Advisors. During his eight years there, Rob performed global quantitative research and was the principal architect of State Street's active emerging markets investment process. Previously, Rob worked at Harvard Management Company.
Rob holds a Bachelor's Degree in Finance from the University of Michigan and an MBA in Finance from the University of Chicago. He is also a CFA charterholder.