Jason Mitchell
Head of Responsible Investment Research, Man Group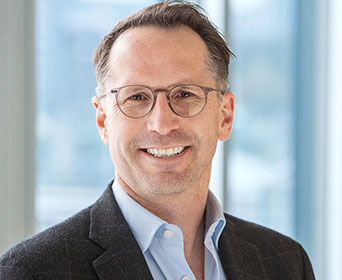 Jason Mitchell is Head of Responsible Investment Research at Man Group and Chair of Man Group's Stewardship Committee. Previously, Jason was Co-Head of Responsible Investment at Man Group.
Jason worked at Man GLG from 2004 to 2008 as a portfolio manager. Between 2008 to 2010, he advised the UK government on infrastructure development across Sub-Saharan Africa. He returned to Man GLG in 2010 as a portfolio manager, before becoming a sustainability strategist across Man Group in 2017. Prior to Man GLG, he was a Vice President at Andor Capital Management and an investment research analyst with Pequot Capital Management.
Besides having managed environmental and sustainability strategies, he speaks and publishes widely on responsible investment. Jason's articles and comments on sustainable investing have been quoted in a number of top-tier publications, including Financial Times, Institutional Investor, Wall Street Journal, CNBC Squawk Box, Responsible Investor, Aftenposten and Global Times. He has written widely on the European refugee migrant crisis. He also hosts the award-winning podcast series, A Sustainable Future.
Jason is Chair of the Board of the UK Sustainable Investment and Finance Association (UKSIF). He serves on the Esmée Fairbairn Foundation Investment Committee, ISSB (International Sustainable Standards Board) Investor Advisory Group, the CFA Institute's ESG Technical Committee, the World Bank Carbon Pricing Leadership Coalition (CPLC) Advisory Group and the United Nations-supported Principles for Responsible Investment (PRI) Academic Advisory Committee. He previously served on the EFRAG (European Financial Reporting Advisory Group) Lab Steering Group and chaired the PRI Hedge Funds Advisory Committee. He is a contributing author to: CFA UK's Certificate in ESG Investing Textbook (Ed. 2 & 3, 2021); Responsible Investing: A Guide to Environmental, Social, and Governance Investments (Routledge: 2018); Sustainable Investing: Revolutions in Theory and Practice (Routledge: 2017) and Evolutions in Sustainable Investing: Strategies, Funds and Thought Leadership (Wiley Finance: 2012).
Jason holds a MSc in International Political Economy from the London School of Economics and a bachelor's degree in English literature and classics. He is a Fellow of the Royal Society of the Arts and the British-American Project. He was named one of Institutional Investor's 2011 Hedge Fund Rising Stars and one of the 50 most influential people in sustainable finance by Financial News in 2022.