Campbell R. Harvey, Professor
Investment Strategy Advisor, Man Group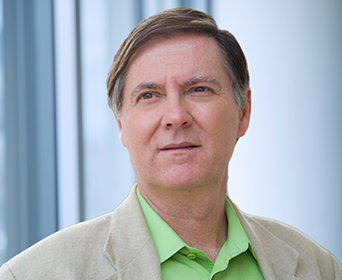 Professor Campbell R. Harvey, a leading financial economist, has been an Investment Strategy Advisor to Man Group since 2005 and has contributed to both research and product design. He is also a member of the Man Group Academic Advisory Board.
He is a Professor of Finance at Duke University and Research Associate at the National Bureau of Economic Research in Cambridge, Massachusetts. He served as Editor of the Journal of Finance from 2006 to 2012 and as the 2016 President of the American Finance Association.
Professor Harvey received the 2023, 2022, 2016 and 2015 Bernstein Fabozzi/Jacobs Levy Award for the Best Article from the Journal of Portfolio Management. In 2021, he was named 'Quant of the Year' by the Journal of Portfolio Management for his outstanding contributions to the field of quantitative finance. He has also received nine Graham and Dodd Awards/Scrolls for excellence in financial writing from the CFA Institute. He has published over 150 scholarly articles on topics spanning investment finance, emerging markets, corporate finance, behavioural finance, financial econometrics and computer science. His book co-authored with Sandy Rattray and Otto van Hemert, Strategic Risk Management, was published in 2021 (John Wiley and Sons).
Professor Harvey teaches both an advanced asset management course, as well as an offering that focuses on DeFi or blockchain enabled decentralised finance. His best-selling book, DeFi and the Future of Finance, was named by Bloomberg as one of the top books of 2021.
He holds a PhD in Finance from the University of Chicago.