Amanda
Man Group Finance Graduate 2017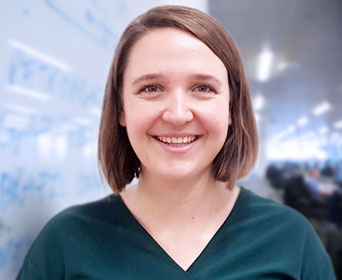 I studied mathematics at university and knew that I always wanted to apply this discipline in real world environments. When I came across Man Group's Finance & Operations graduate programme, it was the perfect opportunity to combine the different skills I developed from my degree and apply them to my career.
I joined the inaugural cohort of Finance and Operations graduates in 2017 and, right from the beginning, I was given the flexibility to tailor this in the direction I wanted to take my career, including choosing my rotation preferences and the qualification I wanted to complete. Over 2 years on the programme, I completed rotations in investor relations, finance systems (implementing Workday across the group), group reporting, and financial accounting. I ultimately rolled off the graduate programme in 2019 and took on a full time role as a Group Financial Accountant, part of a team that is responsible for the preparation of financial statements for the board throughout the year and especially at year end.
When I joined as a graduate, I quickly realised that Man Group's open culture makes it a really unique place to start one's career. It's a big company in the sense that there is an established corporate structure to support me, but it's also small enough to ensure everyone is engaged. You can approach anyone in any department and everyone is keen to listen to you and help. This is really special, as no matter what your level of experience is, you can be involved, so there is this constant opportunity to keep learning and developing on the job.