Alpha Technology
Alpha Technology build the infrastructure and systems that facilitate investment decision-making, electronic execution and risk management in the front office.
We are committed to being a leader in this area, and are continually investing in our people, hardware, data and platform technology as we strive to be at the forefront of our industry.
We believe Alpha Technology is the place to be if you want to work where forward-thinking, open, collaborative technology meets both quantitative and discretionary investment management.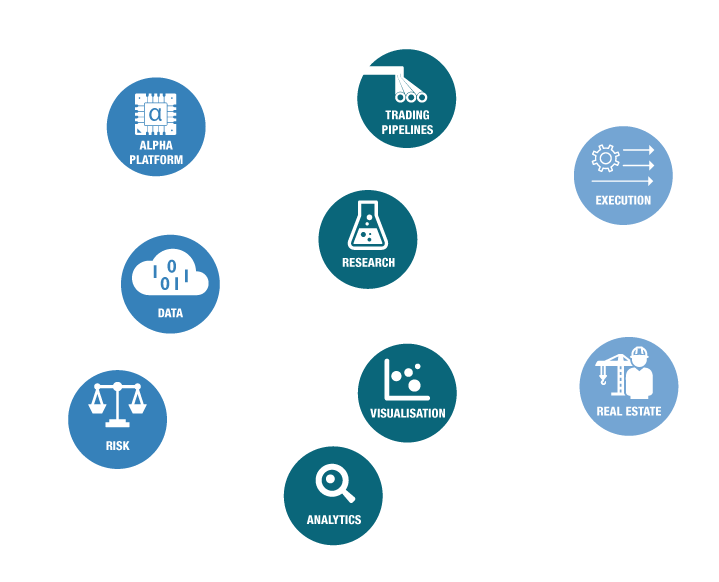 Alpha Platform
Our Alpha Platform is the lifeblood of the firm, providing readily accessible data, with the power of Python, on robust, modern infrastructure to investment professionals and engineers across all our investment management businesses.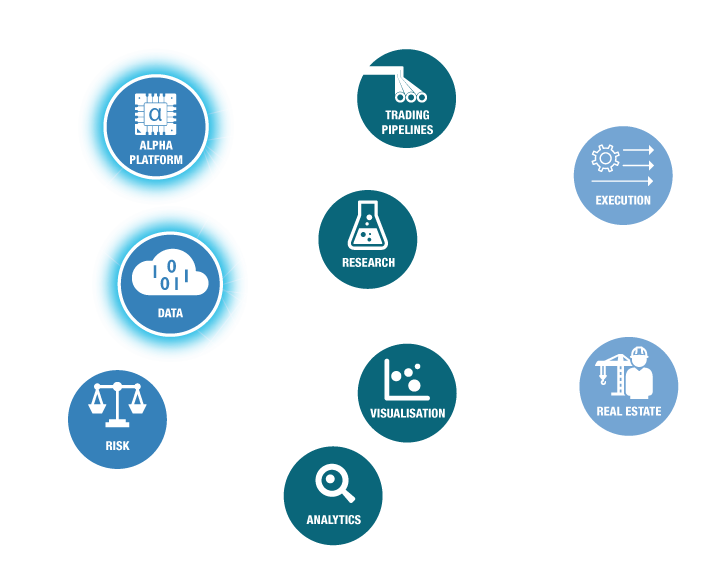 Risk
Our risk technology platform helps to measure and manage multiple dimensions of risk on behalf of our clients.
Innovative risk measurement methods require innovative hardware and software solutions. Our engineers work closely with risk managers and researchers to get the most out of our powerful Python platform.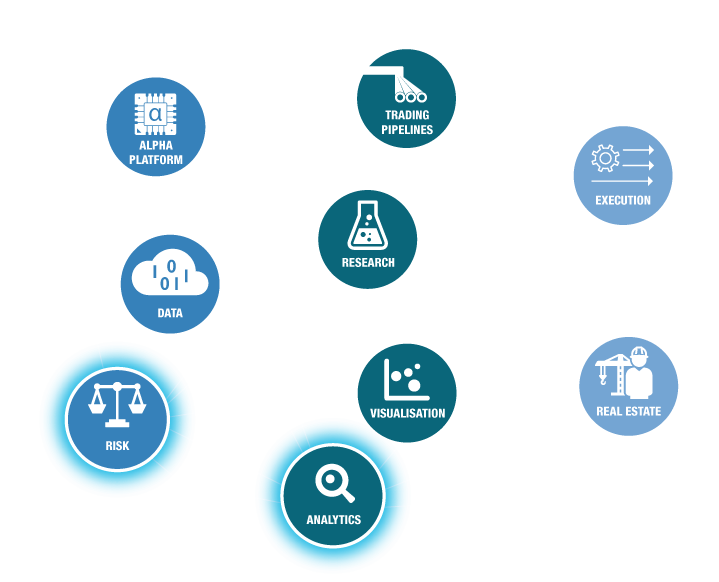 Research Technology
Our broad spectrum of quantitative trading strategies are underpinned by robust, modern technology – from market data acquisition and initial research through to model implementations and trade execution.
Discretionary trading experts need personalised data and analytics at their fingertips through intuitive, responsive UIs.
Our research-embedded teams work side-by-side with Man Group's investment specialists - collaborating on their models, implementing their code and building lasting, robust trading systems.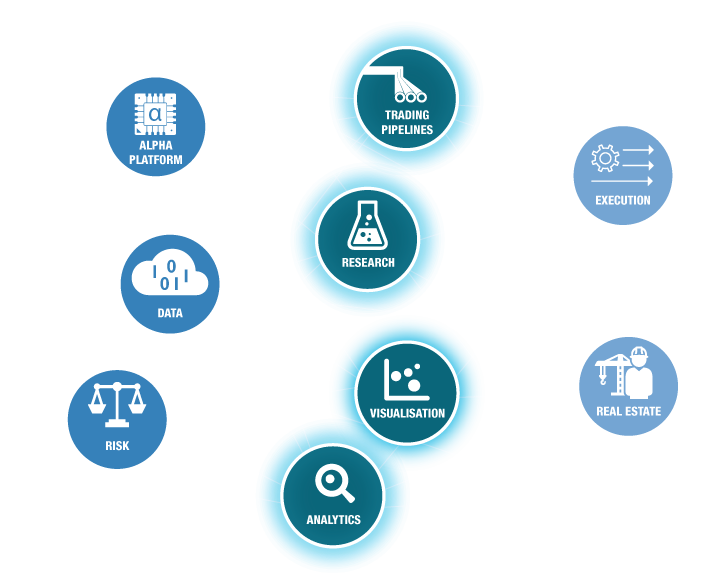 Execution
Our execution engineers, in partnership with Man Group's alpha generators and dedicated execution research team, strive to maximise the preservation of alpha throughout the investment process.
We bring together expertise from across the different investment managers to facilitate a blend of human and electronic execution, on a global trading desk, with advanced systems and technology.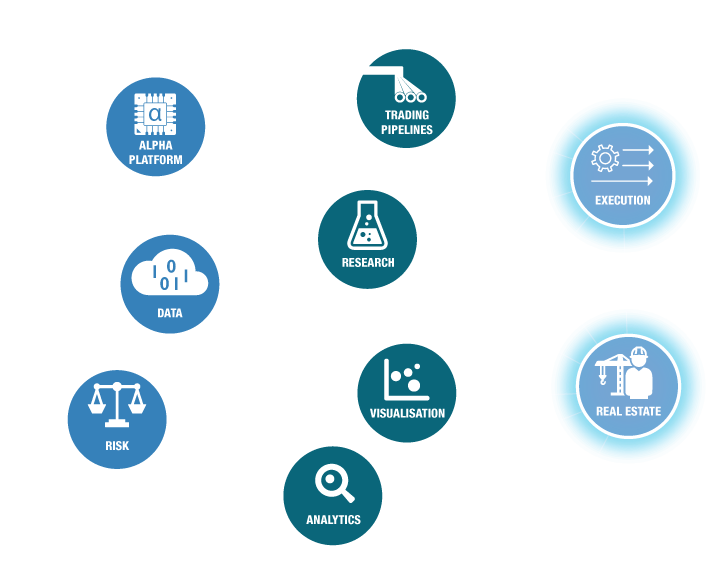 Our teams are active users of Python and its full scientific stack including NumPy, SciPy, Pandas, TensorFlow and Scikit-learn. We also make good use of Java for the parts of our stack where lower latency is required. We are committed to promoting a flourishing Python open-source ecosystem; we've open-sourced our own time-series storage engine, Arctic, our bespoke peer-to-peer feedback platform Adaero, our data visualisation package, D-Tale, and our automated reporting package, PyBloqs, as well as numerous other tools available on our GitHub.
We host monthly PyData and Machine Learning meetups and have run regular Hackathon and Coding Competitions.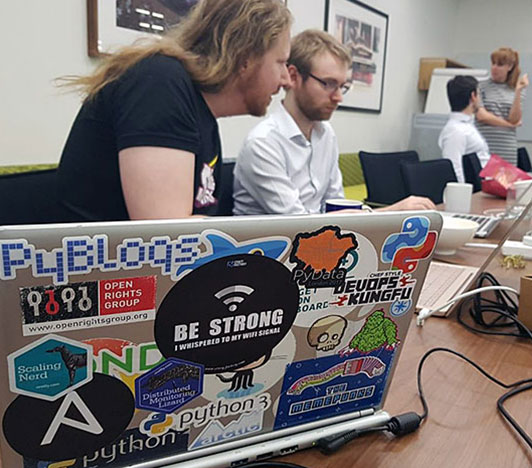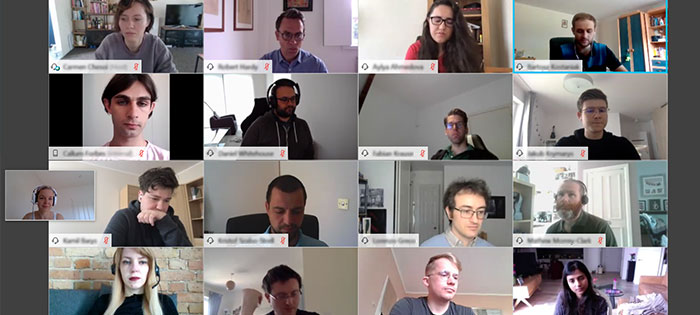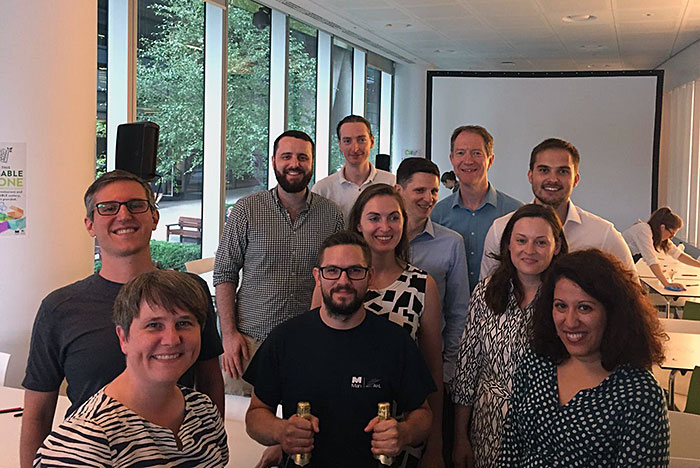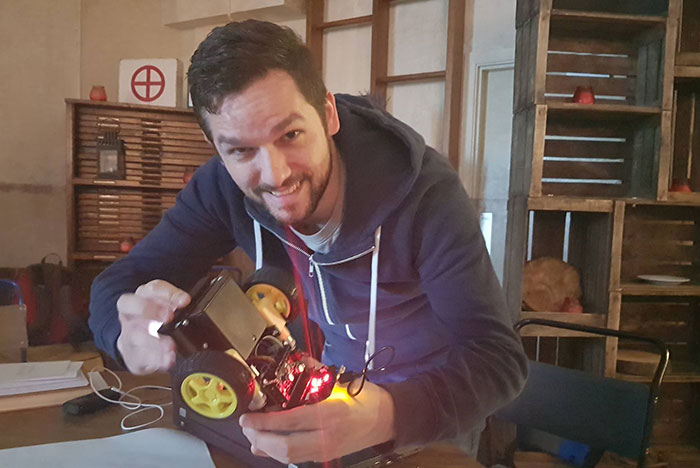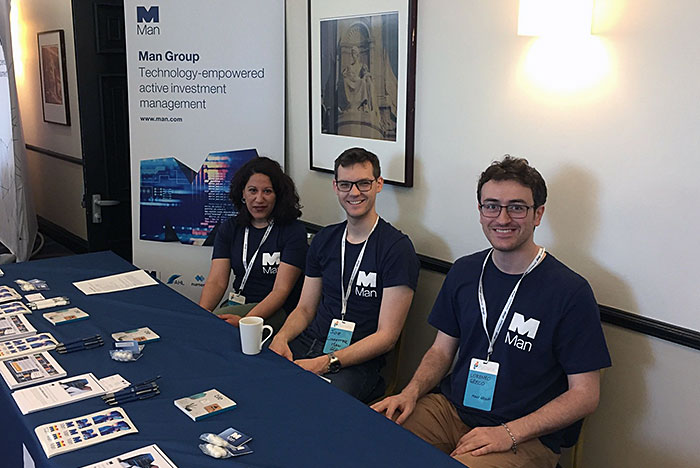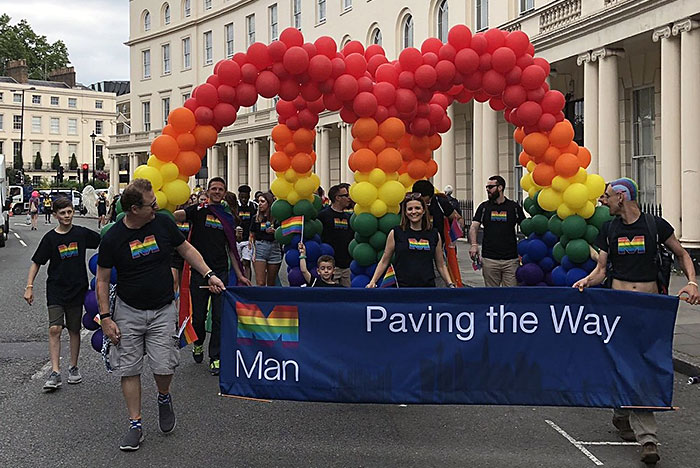 Join the Team
We are always looking for high potential engineers to join our team as interns, apprentices, graduates or permanent members of the team. Our summer technology internships run for 8-12 weeks, and shorter projects can be accommodated in the winter break. We are also excited to welcome engineering apprentices via our partnership with City Gateway. This is a great opportunity to join one of the most prestigious tech teams in systematic and quantamental trading.
For graduates we offer a two year Technology Graduate Programme, starting in September of every second even year (i.e. 2022, 2024, 2026 and so on). This is a great opportunity to join a prestigious tech team, with rotations spread across three streams: Analysis, Engineering and Infrastructure.
From quantum computing and data science to innovations in database management and trade execution, technology powers everything we do.