Tom Taylor
Co-Head of Front-Office Engineering, Man Group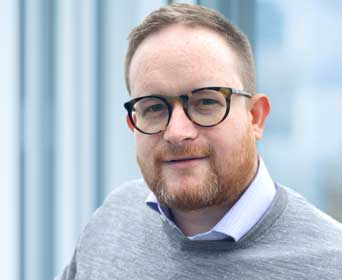 Tom Taylor is Co-Head of Front-office Engineering at Man Group. He is jointly responsible for all alpha generating technology delivered to Man Group's investment engines; overseeing Man Numeric and Man GPM research and trading systems, Man Group's central trading execution and order management technology teams; and working closely with the research and operations teams within Man Group. He also serves on Man Numeric's Management Committee.
Tom joined Man Group from Morgan Stanley in 2010. He seconded as Technology Manager to Man Numeric in 2015, following which he became Equities Technology Manager & Partner at Man AHL. In 2018, Tom was appointed Head of Alpha Technology at Man Numeric.
He holds a bachelor's degree in computer science from the University of Warwick.