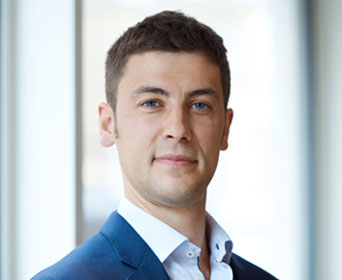 Steven Desmyter is President at Man Group, a member of the Man Group Executive Committee, and Chair of the Man Group Charitable Trust. As President, Steven oversees Man Solutions, our dedicated investment consultation and solutions service for clients seeking tailored and multi-strategy investments. He also leads Man Group's approach to responsible investment and research, and manages the global sales and marketing distribution strategy.
Steven was previously Global Head of Sales & Marketing and prior to this, responsible for Man Group's institutional and retail client relationships in the EMEA region. Before joining Man Group in 2002, Steven was at Goldman Sachs, covering institutional clients in the European Equities Division.
Steven is also key to Man Group's sustainability and responsible investing efforts. He is a member of the Man Group ESG Leadership team and serves on the SASB (Sustainable Accounting Standards Board) Investor Advisory Group and the SBAI (Standards Board for Alternative Investments) Investor Advisory Group.
Steven is a regular Contributor to Forbes Magazine and his articles and comments on sustainable investing have been quoted in a number of publications, including AIMA, the Financial Times, Fundfire, and Nordsip.
Steven holds Master's Degrees in Economics and Finance from the University of Ghent and the University of Kiel. He also holds an MBA from SDA Bocconi.