Ian Swallow
Director of Business and Operations, Man AHL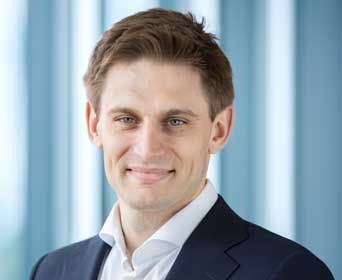 Ian Swallow is Director of Business and Operations at Man AHL and is a member of the management committee. He is responsible for Man AHL's non-investment functions, including the day-to-day management of the Man AHL business and strategy as well as interaction with Man Group's central control functions.
Prior to joining Man AHL in October 2022, Ian was Chief Operating Officer of Man Global Private Markets, and Head of Global Sales Product Management. Since joining Man Group in 2006, Ian has also worked across other functions including Structured Finance, Introducing Brokerage and Operations in both London and Pfäffikon.
Ian holds a BA in Economics from the Nottingham Trent University and is CAIA certified.