Guillermo Ossés
Head of Emerging-Market Debt Strategies, Man GLG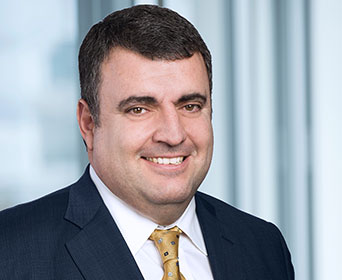 Guillermo Ossés is the Head of Emerging-Market Debt ('EMD') Strategies at Man GLG.
Prior to joining Man GLG, Guillermo was a Managing Director and Head of EMD Portfolios at HSBC Asset Management, with responsibility for all global EMD portfolios. Before joining HSBC in January 2011, Guillermo was a senior EM fixed income portfolio manager at PIMCO from 2006-2011. Between 2000 and 2006, Guillermo was responsible for proprietary trading and market making of EM currencies at Barclays Capital and also held a trading position in Latin American Local Markets at Deutsche Bank (1997-2000). He began working in the investment industry in 1992.
Guillermo holds an MBA from the MIT Sloan School of Management. He received a BA from Universidad Catolica de Cordoba in Argentina.

Source and Copyright: Citywire. Guillermo Ossés is A rated by Citywire for his rolling 3 year risk-adjusted performance, for the period 01 August 2020 to 31 July 2023.