Faisal Javaid
Head of Investment Risk, Man FRM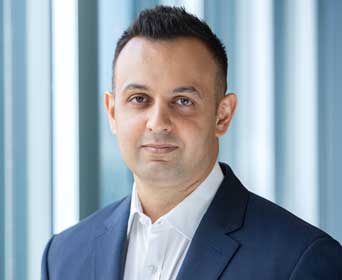 Faisal Javaid is Head of Investment Risk at Man FRM. He is responsible for monitoring market risk at the manager and portfolio levels for investments in hedge fund managers, and investment risk due diligence for new managers. Faisal is also a member of Man FRM's Investment Committee and Co-Chair of Man FRM's Risk Committee.
Prior to joining Man FRM in 2016, Faisal was a risk manager at Cheyne Capital for three years. Before that, he was at Goldman Sachs for eight years, where he was an executive director in the market risk management division.
Faisal holds a BEng in Engineering with Business Finance, studied jointly at University College London and the London School of Economics.