Ehsan Bashi
Portfolio Manager, Man GLG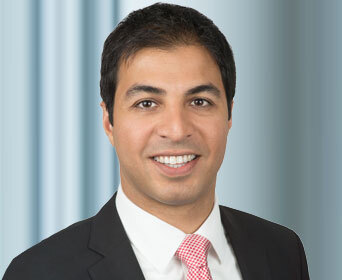 Ehsan Bashi is a portfolio manager at Man GLG, focusing on local currency and portfolio engineering within the Emerging Markets Debt team.
Prior to joining Man GLG in July 2016, Ehsan was at KPMG, providing clients with advice on risk management-related matters. He joined KPMG from Societe Generale where he worked as a Non-Agency RMBS Trader. Prior to Societe Generale, he spent four years at PIMCO, where he was a portfolio management associate and was instrumental to supporting management and to building the local bond portfolios.
Ehsan holds a BA in Business Administration and an MA in Economics from California State University, Fullerton, and an MBA from Columbia Business School.

Source and Copyright: Citywire. Ehsan Bashi is + rated by Citywire for his rolling 3 year risk-adjusted performance, for the period 01 March 2020 to 28 February 2023.