Tuesday, May 24, 2022
Time (EST)        
Topic
Speakers
8:15 – 8:50
Registration / Breakfast
 
8:50 – 9:00
Opening remarks
Shanta Puchtler, CFA, President, Man Group
9:00 – 9:45
Reality check: Are inflation and volatility here to stay?
Teun Draaisma, Portfolio Manager, Man Solutions
9:45 – 10:30
Tail Hedging and Convexity: are options the only option?
Peter van Dooijeweert, Managing Director – Multi-Asset Solutions, Man Solutions
Otto van Hemert, Director of Core Strategies, Man AHL
10:30 – 11:00
Break
 
11:00 – 11:45
US market eccentricities: History doesn't repeat, but it often rhymes
Dan Taylor, CIO Man Numeric
Nina Gnedin, Associate Portfolio Manager Man Numeric
11:45 – 12:15
Emerging Markets: Managing a Hangover
Lisa Chua, Portfolio Manager, Man GLG
12:15 – 1:45
Lunch with Cade Massey combining experts and algorithms:
Predictions in sports betting, athlete selection, and graduate school admissions
Cade Massey, Practice Professor, The Wharton School
1:45 – 2:45
The responsible investing conundrum … turning ESG ideas into alpha
Robyn Grew, Global COO & General Counsel and Head of ESG,
Head of Man Group US
Matt Goldklang, Climate Scientist, Man Numeric
Jason Mitchell, Co-Head of Responsible Investment, Man Group
Meredith Chiampa, North America Head of ESG, Global Markets at Citi
2:45 – 3:15
Break
 
3:15 – 3:45
Investing in manager skill
George Whicheloe, Quantitative Researcher, Man GLG
3:45 – 4:30
Innovation in quant credit
Giuliana Bordigoni, Director of Specialist Strategies, Man AHL
Robert Lam, Co-Head of Credit, Man Numeric
4:30 – 6:00
Closing remarks followed by reception
Robyn Grew, Global COO & General Counsel and Head of ESG,
Head of Man Group US
Note: Agenda is subject to change.
Dan Taylor, CFA
CIO, Man Numeric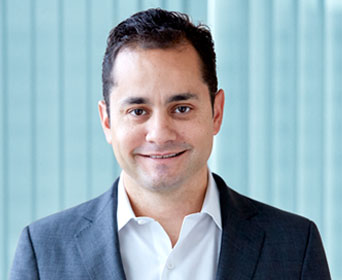 Daniel ('Dan') Taylor is CIO of Man Numeric. He also serves on the Man Group Executive Committee and the Man Numeric Investment Committee. Dan has had multiple roles at Man Numeric since joining as an intern in 1998, including director of small cap strategies, head of hedge fund strategies, and senior member of Man Numeric's strategic alpha research team. During his tenure at Man Numeric, Dan has conducted a wide range of research, including areas such as momentum, earnings quality, valuation, investor behavior, and market timing. Dan holds a Bachelor of Arts degree in economics with honors from Harvard University. He is also a CFA charterholder.
George Whicheloe
Quantitative Researcher, Man GLG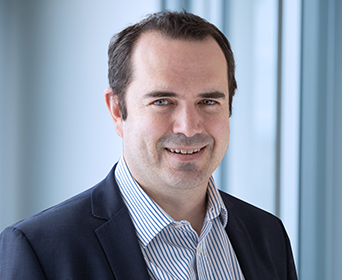 George Whicheloe is a quantitative researcher at Man GLG, complementing discretionary portfolio managers with quantitative techniques. He joined Man AHL in 2009 as a research technologist in the equities team, before moving to Man GLG in 2014. Prior to Man Group, George held software development positions in market making, credit risk and aerospace. George holds a BA in Maths and Computation from the University of Oxford.
Giuliana Bordigoni
Director of Specialist Strategies, Man AHL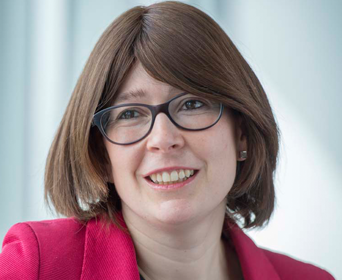 Giuliana Bordigoni is Director of Specialist Strategies and a member of Man AHL's management and investment committees. She has held several positions since joining Man AHL in 2007, including Head of Alternative Markets and Director of Fixed Income, where she has made significant contributions to Man AHL's managed futures and Evolution portfolios. Giuliana holds a PhD in Mathematics and Applications from Politecnico of Milan and a Master of Advanced studies in Finance from ETH and University of Zurich.
Jason Mitchell
Co-Head of Responsible Investment, Man Group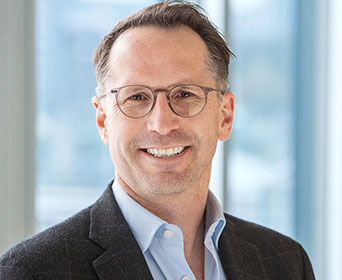 Jason Mitchell is Co-Head of Responsible Investment at Man Group and co-chairs Man Group's Stewardship and Active Ownership Committee. He has held this position since July 2018. Jason worked at Man GLG from 2004 to 2008 as a portfolio manager. Between 2008 to 2010, he advised the UK government on infrastructure development across Sub-Saharan Africa. He returned to Man GLG in 2010 as a portfolio manager, before becoming a sustainability strategist across Man Group in 2017. Prior to Man GLG, he was a Vice President at Andor Capital Management and an investment research analyst with Pequot Capital Management. Besides having managed environmental and sustainability strategies, he speaks and publishes widely on responsible investment. Jason's articles and comments on sustainable investing have been quoted in a number of top-tier publications, including Institutional Investor, Wall Street Journal, CNBC Squawk Box, Responsible Investor, Aftenposten, Global Times, AIMA Journal and Investment Europe. He has written widely on the European refugee migrant crisis. He also hosts the award-winning podcast series, A Sustainable Future. Jason serves on the Esmée Fairbairn Investment Committee, SASB (Sustainable Accounting Standards Board) Investor Advisory Group, the CFA Institute's ESG Technical Committee, the World Bank Carbon Pricing Leadership Coalition (CPLC) Advisory Group and the United Nations-supported Principles for Responsible Investment (PRI) Academic Advisory Committee. He previously served on the EFRAG (European Financial Reporting Advisory Group) Lab Steering Group and chaired the PRI Hedge Funds Advisory Committee. He is a contributing author to: CFA UK's Certificate in ESG Investing Textbook (Ed. 2 & 3, 2021); Responsible Investing: A Guide to Environmental, Social, and Governance Investments (Routledge: 2018); Sustainable Investing: Revolutions in Theory and Practice (Routledge: 2017) and Evolutions in Sustainable Investing: Strategies, Funds and Thought Leadership (Wiley Finance: 2012). Jason holds a MSc in International Political Economy from the London School of Economics and a bachelor's degree in English literature and classics. He is a Fellow of the Royal Society of the Arts and the British-American Project. He was named one of Institutional Investor's 2011 Hedge Fund Rising Stars.
Lisa Chua
Portfolio Manager, Man GLG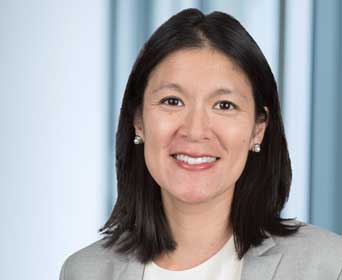 Lisa Chua is a portfolio manager on the emerging-markets debt team. Prior to joining Man GLG, Lisa was a senior vice president and portfolio manager on the emerging-markets debt team at HSBC Global Asset Management (USA) Inc. where she was responsible for external markets. She joined HSBC in May 2007 as an investment analyst focusing on corporate credit, structured and private securities. Prior to HSBC, Lisa worked as a research analyst at Delaware Investments, where she focused on emerging markets debt and private investments since 2003. She holds a BA from the University of Pennsylvania and is a CFA charterholder.
Matt Goldklang
Climate Scientist, Man Numeric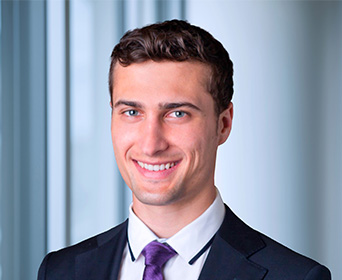 Matt Goldklang is a climate scientist at Man Numeric. Matt joined Man Numeric in 2021. Prior to Man Numeric, he worked in climate risk analytics at Rhodium Group, where he gained experience working with climate impact modeling. Matt received a bachelor's degree in geology and geophysics and a certificate in energy studies from Yale University. He later received a master's degree in climate change from the University of Copenhagen, where he worked on climate change impacts and machine learning research.
Meredith Chiampa
North America Head of ESG, Global Markets at Citi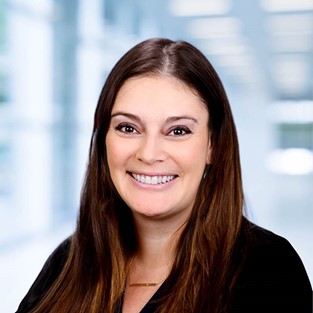 Meredith Chiampa is the Head of ESG for North American Markets. She now leads ESG client engagement, product development, and the monetization strategy for ESG in the region. As one of the lead architects of the Citi World ESG Index, Citi's ESG benchmark, Meredith brings expertise in all of these areas. Chiampa joined Citi in 2004 and brings 18 years of experience to her new role. The majority of her career has been in equity structuring as part of the Multi Asset Group, where she oversaw the development and growth of the investor structuring business, and more recently focused on creating solutions for private clients and originating business for cross asset sales. Meredith graduated from Harvard University with an A.B. in History.
Nina Gnedin
Associate Portfolio Manager, Man Numeric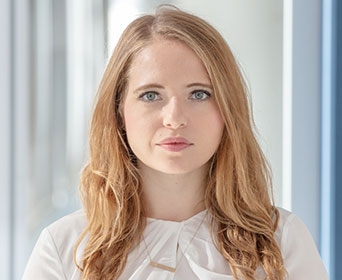 Nina Gnedin is an associate portfolio manager at Man Numeric. She is responsible for the day-to-day management of US strategies. Nina joined Man Group in 2017 as a quantitative researcher on the Strategic Alpha Research team. Prior to joining Man Group, Nina worked in investment banking at JP Morgan Chase. Nina received a bachelor's degree in economics and mathematics from the University of Chicago and a master's degree in finance and data science from Princeton University.
Otto van Hemert, PhD
Director of Core Strategies, Man AHL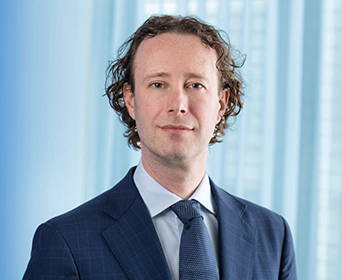 Otto van Hemert is Director of Core Strategies and a member of Man AHL's management and investment committees. He was previously Head of Macro Research at Man AHL. Prior to joining Man AHL in 2015, Otto ran a systematic global macro fund at IMC for more than three years. Before that, he headed Fixed Income Arbitrage, Credit, and Volatility strategies at AQR, and was on the Finance Faculty at the New York University Stern School of Business, where he published papers in leading academic finance journals. Otto holds a PhD in Economics and Masters Degrees in Mathematics and Economics.
Peter van Dooijeweert
Managing Director – Multi-Asset Solutions, Man Solutions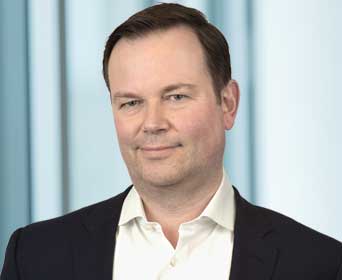 Peter van Dooijeweert is a Managing Director at Man Solutions, responsible for assisting clients with multi-asset portfolio solutions, including institutional hedging. He joined Man Group in June 2018 to develop the institutional hedging platform. Prior to joining Man Group, Peter was a portfolio manager at Paloma Partners between 2013 and 2017, where he was responsible for managing a global volatility portfolio and a multi-asset tail hedge protection plan. He started his career with Goldman Sachs in Tokyo in 1995 before moving on to Soros as a volatility portfolio manager. Subsequently, he launched and managed a volatility hedge fund seeded by Tudor Investment. Peter holds a degree in accountancy from Wake Forest University and also studied at Tokai University in Japan.
Robert Lam
Co-Head of Credit, Man Numeric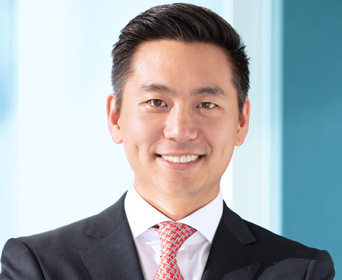 Robert Lam is co-head of credit at Man Numeric. He is responsible for the development and day-to-day portfolio management of all Credit Strategies. Prior to joining Man Numeric in 2018, Robert was a principal at Apollo Global Management, where he led quantitative research and data science for the liquid credit opportunistic business. Previously, he was a portfolio manager at Incapture. Prior to that, Robert worked in structured credit at Deutsche Bank Securities. Robert received a bachelor of applied science degree in systems design engineering from the University of Waterloo.
Robyn Grew
Global COO & General Counsel and Head of ESG, Head of Man Group US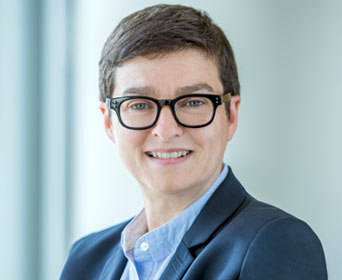 Robyn is the Head of ESG for Man Group which encompasses responsibility globally for both Corporate Social Responsibility and Responsible Investing. As COO & GC, Robyn is responsible for the firm's global infrastructure, which covers Operations, Compliance, Legal, Human Resources, Talent, Communications, Business Operational Risk & Resilience, Financial Crime, Information Security and Corporate Real Estate. Robyn is also a member of Man Group's Senior Executive Governance Committee. Robyn was previously Man Group's Chief Administrative Officer and before that, was Global Head of Legal and Compliance having previously been Man GLG's Chief Compliance Officer. Before joining Man GLG in 2010, Robyn held senior positions at Barclays Capital and prior to that at Lehman Brothers and LIFFE. Robyn is a qualified barrister and has worked in the investment industry since 1994.
Shanta Puchtler, CFA
President, Man Group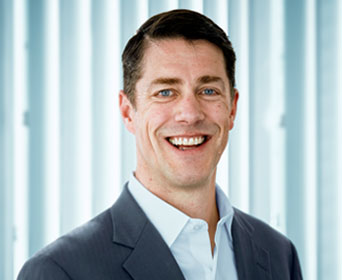 Shanta Puchtler is President of Man Group and a member of the Man Group Senior Executive Committee. Previously, Shanta was CEO of Man Numeric and prior to that, co-CIO and Head of Research, directing research efforts focused on new alpha sources, product design and risk modelling. Prior to joining Man Numeric in 1999 as a research analyst, Shanta was an electronic commerce technology analyst at Forrester Research, a Cambridge, Massachusetts-based market research firm. He also co-founded an electronic commerce company, which focused on the analysis of on-line buying behavior. Shanta received a Bachelor of Arts degree in computer science from Dartmouth College, graduating summa cum laude, and is a CFA® charterholder.
Teun Draaisma
Portfolio Manager, Man Solutions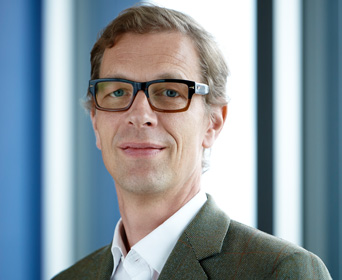 Teun Draaisma is the lead Portfolio Manager within Man Group's multi-asset offering. He joined Man Group in May 2018 from BlackRock, where he was global equity strategist since 2012, focusing on portfolio management and asset allocation. Prior to this, he was European equity strategist at Morgan Stanley from 1997 to 2010, where he ran the European Equity Strategy team. He has also been a portfolio manager at TT International. Teun holds a master's degree in Econometrics from Erasmus University Rotterdam.
Special Speaker
Cade Massey
Practice Professor, The Wharton School

Cade Massey is a Practice Professor in the Wharton School's Operations, Information and Decisions Department. He received his PhD from the University of Chicago and taught at Duke University and Yale University before moving to Penn. Massey's research focuses on judgment under uncertainty – how, and how well, people predict what will happen in the future. His work draws on experimental and real-world data such as employee stock options, 401k savings, the National Football League draft, and graduate school admissions. His research has led to long-time collaborations with Google, Merck and multiple professional sports franchises. Massey's research has been published in leading psychology and management journals, and covered by the New York Times, Wall Street Journal, Washington Post, The Economist, The Atlantic, and National Public Radio. Massey is co-founder and faculty co-director of Wharton People Analytics, co-host of Wharton Moneyball on SiriusXM Business Radio, and co-creator of the Massey-Peabody NFL Power Rankings for the Wall Street Journal and Washington Post. He lives outside of Austin, Texas.
This is a closed event and only clients or prospective clients of Man Group may attend.
If you do not fit into these categories, or if you are a member of the press, please do not move forward with the registration.