Meet our people - Mark Jones
Deputy Chief Executive Officer, Man Group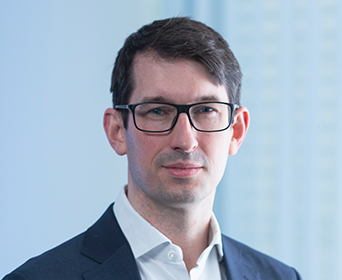 | | | |
| --- | --- | --- |
| Business Unit: Central Management | Country: UK | Tenure: Since 2006 |
Q: Please provide a brief description of parenting responsibilities/home situation
A: I have a five year old son. My wife is a doctor at Great Ormond Street Hospital and works 24-hour shifts and night shifts.
Q: Please detail any family friendly initiatives that have been used and how these have helped to achieve a balance between work and home
A: The health insurance was great when my son was ill: he couldn't drink milk when he was a baby. I'd also recommend Maths on Toast which the charitable trust supports to help kids enjoy learning. I've been to a few of their events with my son and they're great fun.
Q: What advice would you give for anyone who is considering making use of family friendly offerings?
A: Do it. All the offerings are there for a reason which is to help support people across the firm.
Q: Any other comments e.g. reassurance regarding career prospects?
A: People's family circumstances do not affect their career prospects. It's really as simple as that. Everyone has their own family circumstances. The firm wants to help everyone be successful and strike a balance that suits them, and that balance changes over time.
Q: Why do you feel that Man Group is a supportive environment for working parents?
A: The firm has always cared about people doing good work, not presenteeism. I've always been able to balance work and family in a way that works all round. I've never had anyone question those choices, if anything you are encouraged to get out the office and put away the work emails.