Peter van Dooijeweert
Head of Multi-Asset Solutions, Man Solutions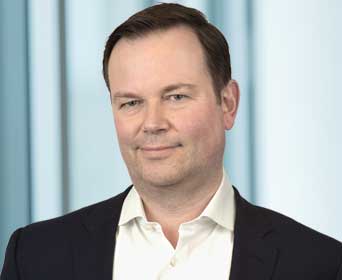 Peter van Dooijeweert is Head of Multi-Asset Solutions at Man Solutions. Peter is responsible for assisting clients develop bespoke, actively managed investment programmes and also manages Man Group's institutional hedging platform. Peter specialises in designing risk mitigating portfolios through the use of futures and options overlays, combined with diversifying Man Group discretionary and systematic strategies.
Prior to joining Man Group in June 2018, Peter was a portfolio manager at Paloma Partners between 2013 and 2017, where he was responsible for managing a global volatility portfolio and a multi-asset tail hedge protection plan. He started his career with Goldman Sachs in Tokyo in 1995 before moving on to Soros as a volatility portfolio manager. Subsequently, he launched and managed a volatility hedge fund seeded by Tudor Investment.
Peter holds a degree in accountancy from Wake Forest University and also studied at Tokai University in Japan.