Paul Birnbaum Iturrino
Managing Director, Capital Asset Solutions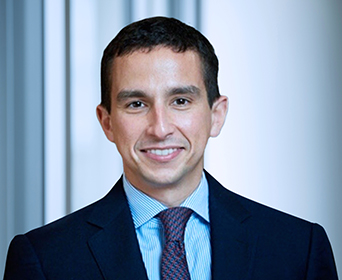 Paul Birnbaum Iturrino is a managing director of Capital Asset Solutions ('CAS') within Man Solutions Limited. Paul joined Man Group in January 2022 and is responsible for credit and asset management solutions.
Paul began his career in investment management in 2008 and has focused primarily on alternative credit and insurance. Prior to joining Man Group, Paul was at Apollo Global Management in London, where he had several roles in credit, most recently in the COO function for Apollo's insurance solutions business. Paul played a role in the creation of Apollo's largest growth initiatives in insurance, multi-asset credit, and the development of the European credit platform. Before joining Apollo, Paul was responsible for investment strategy at BNY Mellon Investment Management and previously worked as a private equity investor in the Middle East and Asia.
Paul graduated with a BS from the Wharton School and a BA from the College of Arts & Sciences of the University of Pennsylvania as part of the Huntsman Program, where he was both a Joseph Wharton and Benjamin Franklin Scholar.