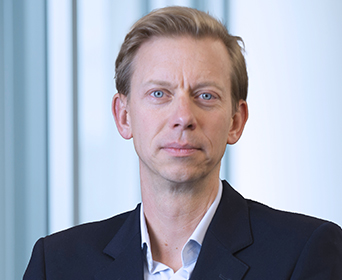 Jens Foehrenbach is CIO of Man Solutions. He is a member of Man Solution's Risk and Portfolio and Management Committees and the Head of Man Solutions' Investment Committee. He also serves on Man Group's Responsible Investment Committee. 
Previously, Jens managed a range of Man FRM portfolios and has served in several capacities for Man FRM and the Man Group multi-manager businesses, including Head of Equity and Credit strategies.
Prior to joining Man Group in 2008, Jens spent four years at Harcourt Investment Consulting AG, where he was style head of relative value equity strategies. Before that, he was employed by UBS AG, where he worked on the bank's fixed income derivatives trading desk in Switzerland and London.
Jens holds a Master's degree in Business Economics from the University of Basel, Switzerland (lic. rer. pol.). He is also a CFA charterholder.