Dan Robinson
Managing Partner, Capital Asset Solutions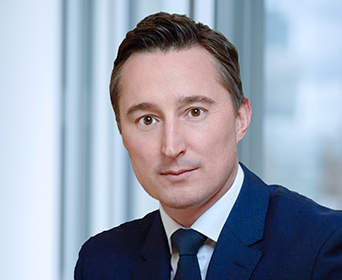 Dan Robinson is a managing partner of Capital Asset Solutions ('CAS') within Man Solutions Limited, responsible for credit and asset management solutions.
Dan joined CAS in November 2021. Prior to joining Man Group, he was Chief Investment Officer (Europe) for CIFC Asset Management, responsible for all the firm's investment activity in the region. He was also the senior portfolio manager and chaired the asset allocation committee for their Global Multi-Asset Credit Fund. Prior to that, Dan was Head of Liquid Credit (Europe) for Apollo Global Management, responsible for all investment activity in the region across leveraged loans, levered credit, high yield bonds and CLO strategies. Between 2003 and 2015, he was a managing director at Oaktree Capital, responsible for high yield and leverage loan investing as well as establishing Oaktree's CLO business in 2014.
Dan began his career at KPMG in Corporate Restructuring, where he gained his ACA qualification. He holds an MA (Hons) from the University of Edinburgh.