Dame Katharine Barker
Independent Non-executive Director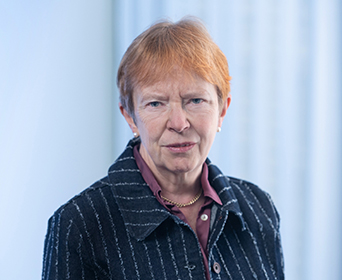 Appointed
April 2017.
Background and career
Kate was a member of the Bank of England's Monetary Policy Committee from 2001 to 2010 and prior to that, she was Chief Economic Adviser to the CBI. Kate was a Senior Advisor to Credit Suisse (2010-2016) and a non-executive director of Yorkshire Building Society (2010-2017) and Taylor Wimpey plc (2011-2020).
Areas of expertise and contribution
Experience in strategic thinking, economic insight and broad knowledge of monetary and public policy and financial markets.
Material external positions
Chair of Trustees of the British Coal Staff Superannuation Scheme Trustees Limited
Trustee Chair and Director of the Universities Superannuation Scheme Limited