Alberto G. Musalem
Independent Non-executive Director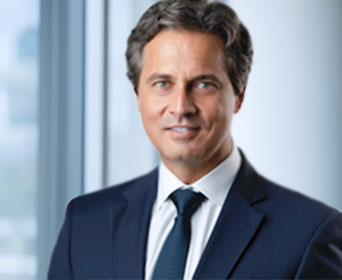 Appointed
November 2022.
Background and career
Alberto founded Evince Asset Management LP and served as CEO and Co-CIO from 2018 to 2022. Prior to this, he served as Executive Vice President and Senior Advisor to the President at the Federal Reserve Bank of New York. He held a number of senior positions, including Partner, at Tudor Investment Corporation and served as an economist at the International Monetary Fund.
Areas of expertise and contribution
Extensive investment management expertise, economic and public policy experience and broad knowledge of capital markets and regulation.
Material external positions
Non-executive Director of Freddie Mac, a US federal home loan mortgage corporation founded by Congress.